WELCOME TO SILVER STAR RECORDS . . .
Imagine your Christmas sleigh ride through a beautiful Winter Wonderland … traditional Christmas melodies and the classical Mantovani style ...
Return with us now to that magical holiday season where our memories and dreams never end.
Click here for Christmas Sleigh Ride Mantovani

Special Release ...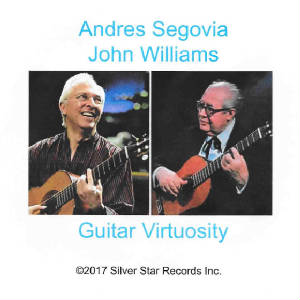 For our Surfer Sounds, click on the album cover below:
This is a compilation of those thrilling days of yesteryear when the Beach Boys first started to put it together with their original surfin' sound.

Popular groups surfaced including the Ventures, the Routers, the Frogmen, the Marketts, Billy Joe & the Checkmates and many others. Vintage tracks featuring Jan & Dean, Ronnie Height and Deane Hawley are also included.

This is where it all started and even today provides fun filled memories of those awesome days with a monster surf, bikini babes and sunny beaches.
Jim Wise entertains with the smooth power of his voice and his superb guitar skills. Listeners will rock to his truckin' sounds and love the emotional delivery of his ballads ...
Click on each album cover for tracks and downloads
Video: SHE WANTS TO DRIVE MY TRUCK
"The songs of Jim Wise are
absolutely excellent in every way!
Material, delivery, and recording
are all superb.
Very impressive!"
Scott G (The G-Man, Immedia Wire Service)
Jim's New Release NASHVILLE TRACKS Now Available . . .
Video: JIM WISE LIVE IN LAS VEGAS

For Jim's website, click on the Jim Wise autograph above to go to WiseCountry.com